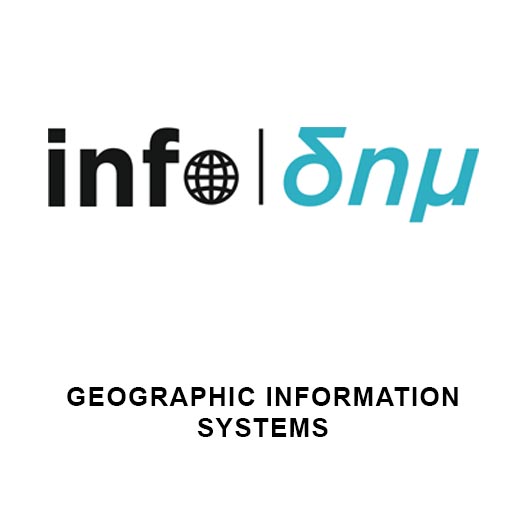 INFODIM
INFODIM was founded in 1992 and was the first company in Greece with the exclusive object of creating Geographic Information Systems (GIS) applications. It is internationally certified as a member of D&B - Dun & Bradstreet Global Business Ranking System (http://dnb.com) with Number DUNS®: 35-538-7298.
INFODIM has created many innovative applications and specialized software in the field of e-government, geoinformatics and spatial data management. It is considered a leading company in the field of civil protection and fire protection in the country, having completed fire protection systems in 8 mountains and 4 National Parks. In addition, it develops important geoinformatics applications, based on open source software and online cartographic backgrounds.
INFODIM has extremely modern equipment that supports all areas of its activities, being one of the most well-equipped and modern companies in Greece. The company has extensive experience and expertise in the design, development, management, operation and technical support of complex information systems for the management and monitoring of spatial and descriptive data.
INFODIM is certified with:
Quality Management and Assurance System according to EN ISO 9001: 2015
Information Security Management System according to EN ISO 27001: 2013
The company relies on two key know-how cores:
cutting-edge technologies in the field of information technology and
in interdisciplinary development planning support
INFODIM develops a series of activities such as:
Real Estate GIS, Disaster Management, Cartography, Photogrammetry, GIS in Local Government, Geolocation Services, Agricultural Sector, Cloud GIS, Network Management, Fleet Management, National Defense, Consulting Services, Environmental Management, Telecommunications.

The operation and productivity of the Company depends on the policy of long-term recruitment of experienced and appropriate staff. The permanent staff of the company comprises of more than 25 scientists, mainly Informatics and Geoinformatics Engineers as well as Surveying Engineers, Foresters, Environmentalists, Lawyers and Economists.
Each branch is in two-way communication with the others, in almost all the activities for the implementation of each project. The company implements a continuous staff training program, through the internal training procedures of the Quality System and the regular participation in training seminars of third parties.
The success of the company is a result of the dedication and ability of its people and for this reason it invests in creating a rewarding, team and efficient work environment that rewards employees.